Dual Control 5-Oven Cooker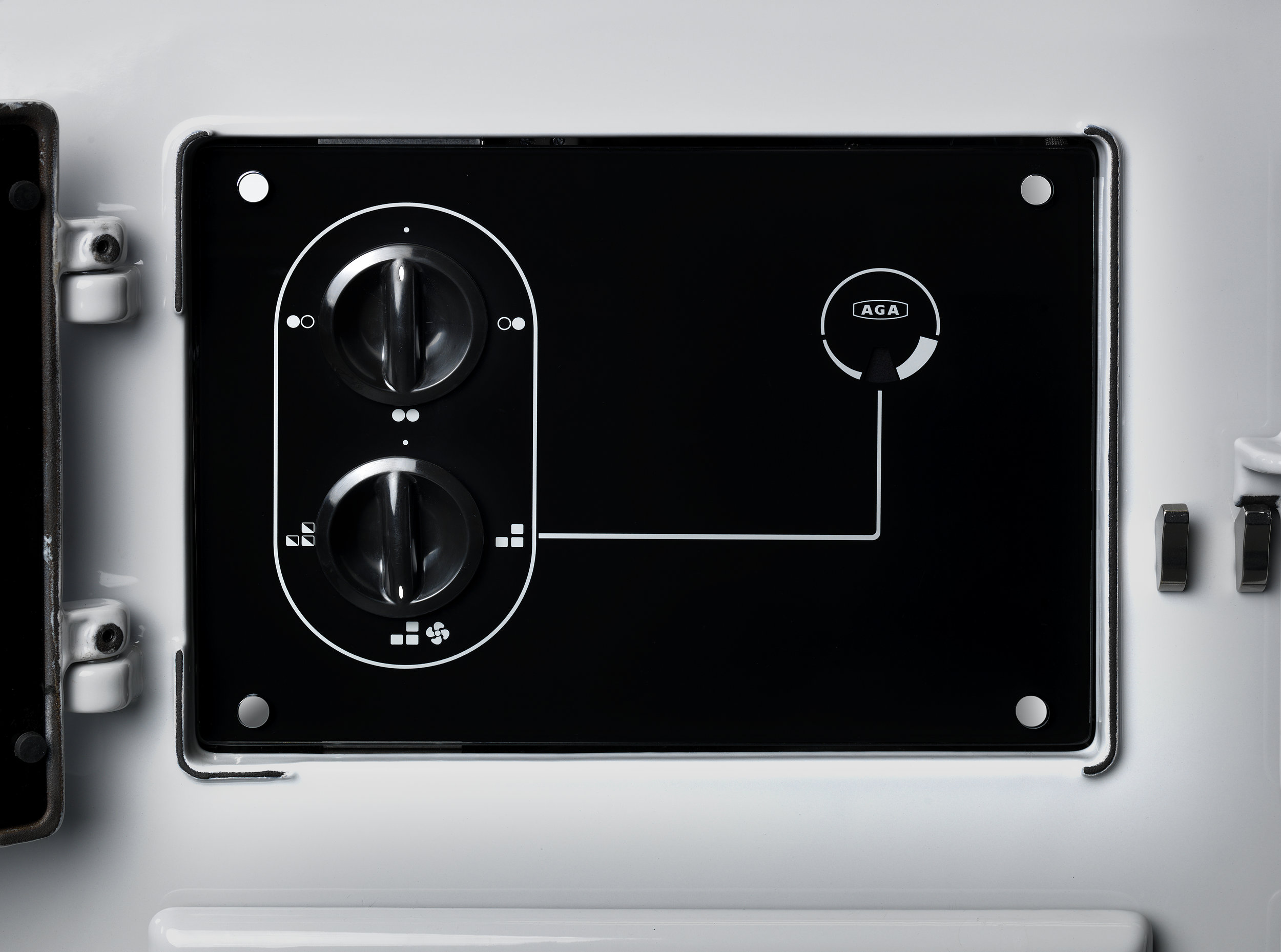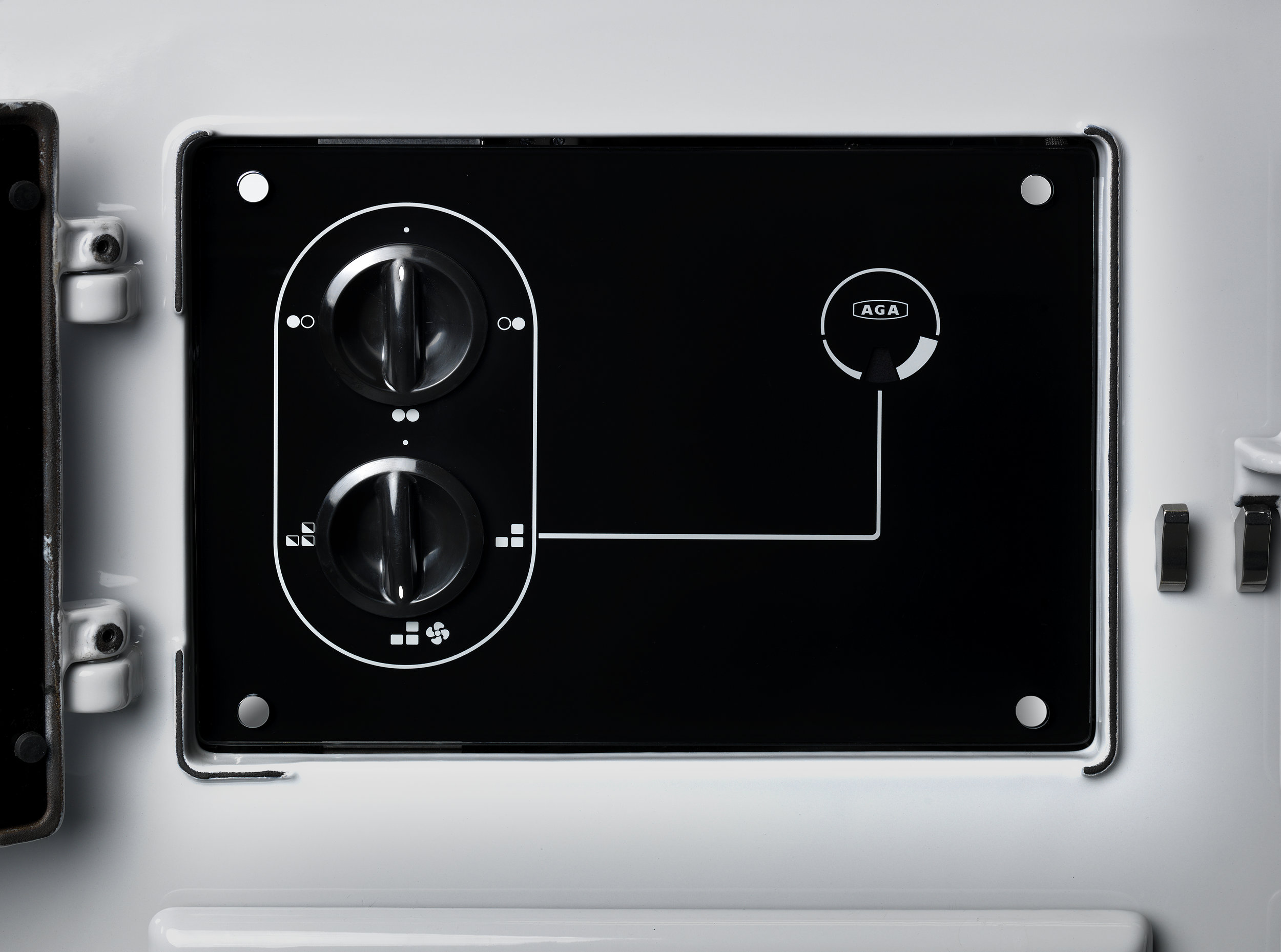 Dual Control 5-Oven Cooker
The AGA Dual Control is everything you love about the AGA cooker, but with added flexibility and much reduced running and servicing costs.
The AGA Dual Control looks much like a traditional AGA cooker and - just like the traditional model - the cast-iron ovens are always available for use, creating that indefinable AGA warmth.
What's more, the two hotplates can be turned on and off independently. This means you can make a reduction in the overall heat input into the room from the cooker when desired and, in turn, reduce running costs. The boiling plate and simmering plate can be operated at the turn of a switch via the discrete control panel and so are on when you need them and off when you don't.
The electric AGA Dual Control ovens feature a low energy setting can also be switched off completely.
Available in 3-oven and 5-oven models and in electric, or with gas ovens and electric hotplates.
If you like AGA Dual Control, you may also like AGA Total Control.
Prices inc. GST. These prices supersede all previous lists and the right is reserved to amend all prices without notice.
Key Features
Independently controllable hotplates

New low energy setting for the ovens

5-oven model includes a roasting oven, simmering oven, baking oven, slow-cooking oven and warming oven

Reduced running and servicing costs

Available in 16 beautiful colours

Site anywhere in the kitchen, including an island unit

All new AGA cookers come with a five-year parts warranty and one-year labour warranty
Boiling plate - The boiling plate is the hotter of the two hotplates.
Simmering plate - The simmering plate is on the right-hand side. It is the cooler of the two hotplates.
Roasting oven - roasts and grills beautifully and is big enough to fit a 13kg (28lbs) turkey. Radiant heat means food keeps its natural succulence and flavour.
Simmering oven - simmers perfectly by constantly maintaining the oven at just the right temperature for long, slow cooking. This develops flavours and will make even the toughest cut of meat melt-in-the-mouth tender.
Baking oven - heated to an ideal moderate baking temperature - ideal for cakes, biscuits and bread.
Warming oven - designed to warm plates and serving dishes, to rest meat before carving and to keep food warm, prior to serving, for a limited period of time. Food should not be left in there indefinitely and certainly not for any longer than two hours.
Slow cooking oven - The slow cooking oven is ideal for dishes such as shoulder or leg of lamb, steamed puddings, casseroles and stocks.
The Ovens
As with all previous heat-storage AGA cookers, the cast-iron ovens are indirectly heated from a single small heat source, the heat being conducted across to each oven in exactly the correct proportions to provide the different cooking temperatures for roasting, baking and simmering.
This provides kind-to-food radiant heat which locks in moisture and goodness.
All three ovens have a new feature of a low heat setting, reducing the oven temperatures. This in turn gives a reduced heat output into the room and, naturally, a reduction in running costs. From this new low heat setting it is possible to reach full oven cooking heat in around two to four hours.
The Hotplates
Behind the top left hand door sits a small dial which operates either the boiling plate, the simmering plate or both. In each of the hotplates there is a powerful heating element. The boiling plate will be ready to use in around 11 minutes from cold. The simmering plate will be ready to use in around 8 minutes.